I'm a Harry Potter fan, even though I was an adult when I became introduced to the series. Something about magic, is well, magical. Faraway lands, bursting with color. Topography that rolls, and reaches toward a sky so massive, and scattered with stars you often feel like you can see through to the next realm. Magic transports us to places where anything is possible.
In other worlds we meet people who are the same, yet different and still embody all that is human. Food will dance before us, or we hunt and gather, yet it is always at a shared meal where we come together with family and friends. We eat and drink while discussing our days, our disappointments, our dreams, and defeats. We plan, and scheme, and boldly walk away from the table ready to take on the next adventure or retreat to that quiet place where we just sit and contemplate all we just discussed.
Architecture for me is about creating magic, but it is not mine, it's yours. We were born gifted at seeing what is not there and somehow, through the years, an architect learns alchemy for our built world. We create the magic that allows you to travel on your adventure. We design those nooks and crannies where children run around, and pitch tents made of sheets and old sleeping bags. We compose layers so the family can be together in a great room yet have their private realm. We map out the space that allows you to gather with food and wine, bread and cheese; where you speak the language you all enjoy and become inspired.
The most exciting part of my work recently has been the introduction of Virtual Reality to my toolbox. We craft spaces that transport our clients into their dreams. They move and look, and see what isn't there, but will be someday. Like a dream, the hallucinatory experience is real to my clients in that moment. I no longer have to use adjectives as a way of explaining what I see in my head, while they look at a piece of paper. The power of my magical abilities is now shared, and my words are directives, look up, do you see……Turn around, see that over there, that is the space you asked for. It is equal to Jake, crossing over to Pandora in the Avatar. We can now sculpt a space, inside, outside, upside down I'm sure, and you can experience it before we build it. It's most gratifying when a client allows us the opportunity to transport them into their world, so we can bring into existence their perfect home.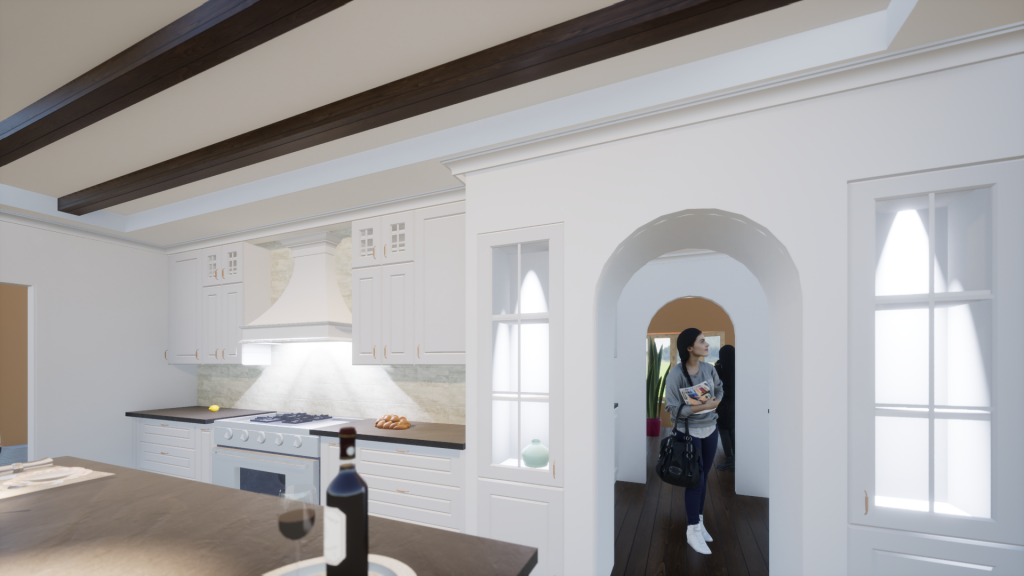 Come spend a little time with us, it will definitely be an adventure.